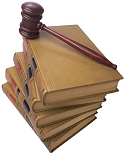 Areas of Practice
General Civil Practice
My law practice is best described as a general civil practice, with a particular emphasis in certain matters, such as employment law (discussed below). I regularly represent both businesses and individuals, both in the context of planning, counseling, preparing documents, and the like, and also in the context of litigation and dispute resolution. While I do represent individuals, this is usually in the context of business matters, property matters, or contractual matters, rather than in purely personal matters such as divorces and the like. I do not practice in the area of criminal law.
Within my general civil practice, I have particular experience in trial work and litigation. This includes litigation in matters of employment law, business and commercial litigation, and estate-related litigation. I also have an active insurance defense litigation practice in matters related to employment practices liability and personal injury liability defense, which affords me a significant amount of litigation experience.
Below are my primary "sub-areas" of emphasis, within my general civil practice.
Employment Law Practice - For Employers
My employment law practice is primarily focused upon representing employers of all sizes, from large companies to mid-sized employers, and to small employers, in all matters related to:
Compliance counsel and advice (details below)
Drafting of policies, procedures, agreements and documents (details below)
Handling litigation and disputes, whether through court proceedings, arbitrations, mediations, or in proceedings before governmental agencies (details below)
Matters of training, prevention and investigations (details below)
Compliance Counsel and Advice:
Equal Employment Opportunity and Discrimination Compliance Law
Wage and Hour Law (Overtime, Minimum Wage, Wage Payment Issues)
Employer Record-Keeping Compliance
Leave and Vacation Policies
Termination and Disciplinary Action Advice
FMLA, Workers' Compensation, ADA and Disability Issues
Unemployment Compensation Matters
ERISA, COBRA, Employee Benefit Plan Advice
Independent Contractor Issues
OSHA Issues
Affirmative Action Plans
Drug Testing Issues
Protection of Trade Secrets and Confidential Information
Employee Duties and Employee Privacy Issues
Documents and Drafting:
Handbooks, Personnel Policies, Procedures, Protocols, Job Descriptions
Employment Agreements, Non-Compete Agreements, Non-Solicitation Agreements, Non-Disclosure Agreements
Independent Contractor Agreements
Severance and Separation Agreements and Releases
Litigation and Disputes:
Lawsuits, Arbitration, Mediation
Representation before Courts and Governmental Agencies (e.g., Department of Labor Administrative Law Judges)
Responding to EEOC and THRC Discrimination Charges
Discrimination Claims (Age, Sex, Rce, Disability, Etc.)
Sexual Harassment Claims
Retaliatory Discharge and Whistleblower Claims
Wage and Hour Claims (Overtime, Minimum Wage, Etc.)
Employment Contracts, Non-Compete Agreements, Trade Secrets and Confidentiality Claims
Unemployment Compensation Claims and Appeals
FMLA and Workers' Compensation Claims
Penalty Assessments (e.g., Department of Labor, OSHA)
Training, Prevention and Investigations:
Sexual Harassment Prevention Training for Managers, Supervisors and Employees
Assistance and Advice in Handling Employee Investigations (e.g., Sexual Harassment, Suspected Theft, Etc.)
OSHA, Workers' Compensation, Safety and Violence Prevention
Training Related to Specific Employment Law Topics, as Requested or Needed in Employer-Specific Circumstances
Insurance Defense Practice
My firm regularly acts on assignment from liability insurance carriers in handling insurance defense matters. The firm and its attorneys are familiar with and are comfortable working with insurance company personnel and complying with the carriers' reporting and other guidelines and requirements. The firm's insurance defense practice includes:
Representing employers on assignment from employment practices liability (EPL) carriers
Personal injury defense assignments related to automobile liability cases
Personal injury defense assignments related to general casualty, general liability, and specialty risk policies
Defense of property damage claims under general casualty or liability policies
Providing coverage opinions
Representing insurance carriers in assorted other matters (such as uninsured motorist claims)
Civil Trial and Appellate Practice
Apart from my trial and appellate practice in employment law (discussed separately), I also maintain an active civil trial and appellate practice, with eperience in the following areas:
Commercial and business-related litigation
Contracts and leases
"Business torts" (e.g., fraud, misrepresentation, unfair competition, trade secrets and trade name infringement, interference with contracts or business relations)
Construction disputes
Consumer Protection Act claims
Zoning and land use matters
Easements and property disputes
Civil rights matters
Estate administration disputes and litigation, will contests, and conservatorship proceedings
Partnership and entity dissolution
Family law and domestic matters
Personal injury claims
Business Practice
In addition to my employment law practice and my civil trial and appellate practice, I offer general business counsel, advice and services related to such matters as:
Entity formation and governance
Contracts, leases, etc.
Partnerships, Corporations, Limited Liability Companies
Purchase and sale of assets
Compliance advice
Employment Law Practice - For Employees
While my employment law practice is primarily devoted to representing employers, I do, from time to time, represent individual employees in asserting their employment-related legal rights in certain instances, so long as that representation does not cause a conflict of interest by either: (1) involving claims against a present or former client or related company; or (2) involving claims which would require me to take positions inconsistent with, or detrimental to, the present interests of a client or related company.
Representative Types of Claims Handled for Employees:
Sexual Harassment
Unlawful Discrimination (Sex, Age, Race, Religion, Disability, National Origin, Etc.)
Workers' Compensation Claims
Overtime / Wage and Hour Claims
Unemployment Compensation
Non-Compete Agreement Enforcement Claims
Retaliation and Retaliatory Discharge Claims
Contract Disputes
Contract Negotiations and Review
Severance Agreement Review and Negotiations